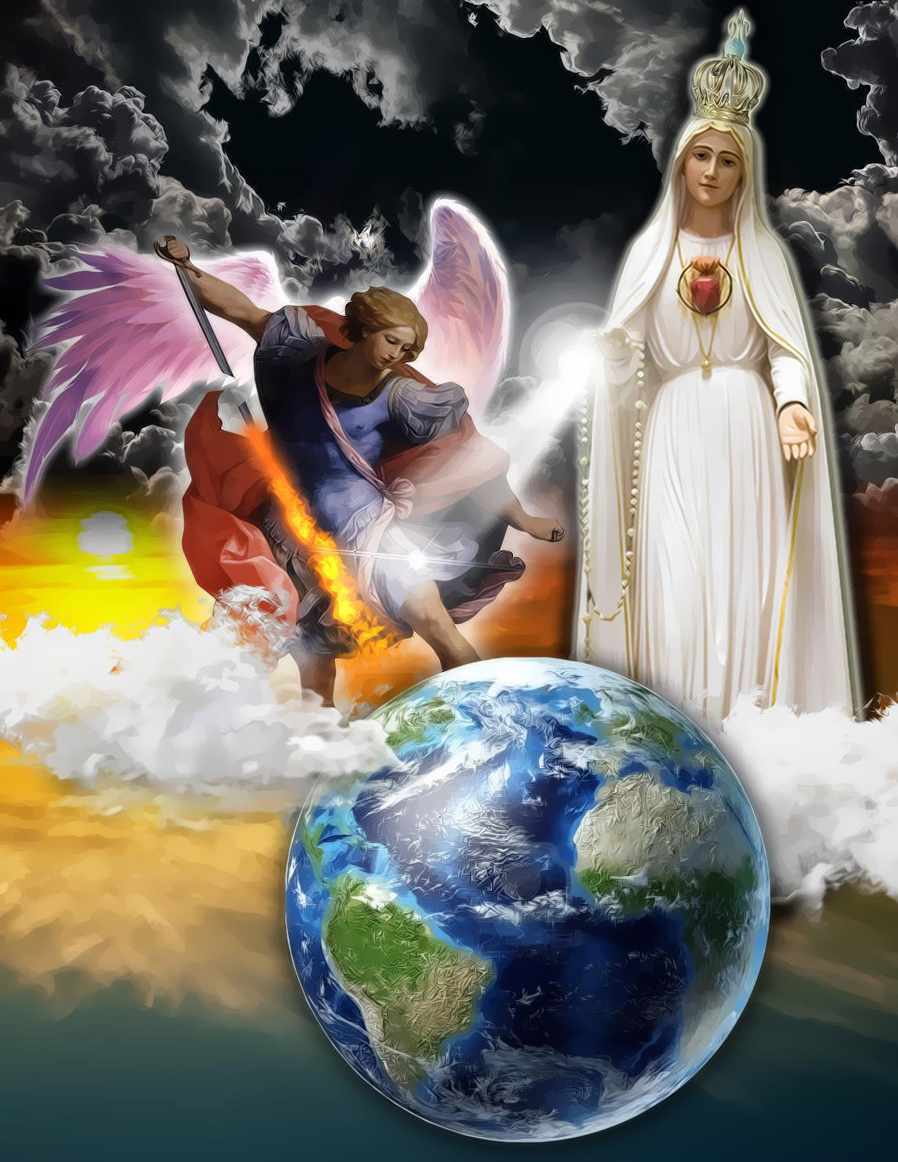 "Jesus Wants To Establish The
Devotion To My Immaculate
Heart In The World…
I Promise Salvation To Those
Who Embrace It And Their
Souls Will Be Loved By God
As Flowers Placed By Myself
To Adorn His Throne..."
June 13, 1917
"CONTINUE TO SAY THE ROSARY EVERY DAY IN HONOR OF OUR LADY OF THE ROSARY TO OBTAIN PEACE FOR THE WORLD and the end of the war; for she alone can save it."

"Sacrifice yourselves for sinners; and say often, especially when you make some sacrifice:
'MY JESUS, IT IS FOR THE LOVE OF YOU,
FOR THE CONVERSION OF SINNERS,
AND IN REPARATION FOR SINS COMMITTED
AGAINST THE IMMACULATE HEART OF MARY.' "
"YOU HAVE SEEN HELL, WHERE POOR SINNERS GO. TO SAVE THEM, GOD WANTS TO ESTABLISH THROUGHOUT THE WORLD THE DEVOTION TO MY IMMACULATE HEART."

"IF PEOPLE WILL DO WHAT I TELL YOU, MANY SOULS WILL BE SAVED, AND THERE WILL BE PEACE. The war is going to end."

"But if people do not stop offending God, another and worse war will break out in the reign of Pius Xl. When you see a night illuminated by an unknown light, know that this is the great sign that God gives you. That he is going to punish the world for its crimes by means of war, hunger, persecution of the Church, and of the Holy Father."

"TO FORESTALL THIS, I SHALL COME TO ASK THE CONSECRATION OF RUSSIA TO MY IMMACULATE HEART, AND THE COMMUNION OF REPARATION ON THE FIRST SATURDAYS."

"If they heed my request, Russia will be converted, and there will be peace. If not, she shall spread her errors throughout the world, promoting wars and persecutions of the Church; the good will be martyred, the Holy Father will have much to suffer, various nations will be annihilated; IN THE END, MY IMMACULATE HEART WILL TRIUMPH. The Holy Father will consecrate Russia to me, which will be converted, and some time of peace will be given to the world."

In 1929, Our Lady explained that these consecrations should be made by the Holy Father with all the bishops of the world.