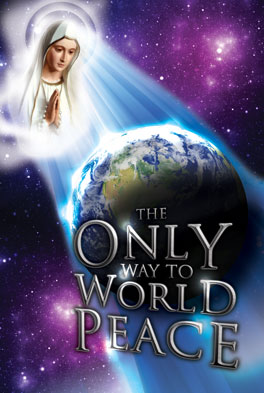 PETITION TO THE HOLY FATHER,
POPE FRANCIS
Most Holy Father:
The Sacred Constitution of the Church affirms that the Faithful have the right and, indeed, the obligation to make their spiritual needs known to their pastors. Both Vatican I and the Second Council of Lyons have solemnly declared our right to have recourse to Your Holiness in matters pertaining to our spiritual welfare.
Mindful first and always of my duty to Jesus and Mary, I come before Your Holiness now in deepest reverence and respect, to beg that you will:
We beg this of Your Holiness for the spiritual and temporal welfare of 6 BILLION human beings now living on earth because it is clear from the Message of Fatima, authenticated by the great Miracle of the Sun before 70,000 witnesses, that it is only "by this means" that "many souls will be saved" who would otherwise be lost. It is only "by this means" that peace will be granted to mankind. Please act soon, HolyFather, otherwise "various nations will be annihilated."
Submitted respectfully in the Holy Names of Jesus and Mary.